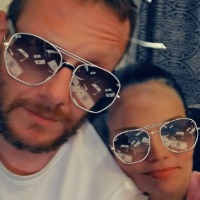 ssa17 earned 5 awards





#Voyerstick, #BDSM, #BigCock, #Squirttle, #Fetishist. Done and experienced it all. Always open to recommendations. Willing to try anything once!
Things I will do
Things I won't do
Items I have available for my shows
Status Feed
ssa17 wrote 2 years ago

Walk softly and carry a big dick. The TRUTH will set you free!
My Rules
Don't be an A**! Respect the cam girls/guys etc.. No promoting of outside accounts/sites,