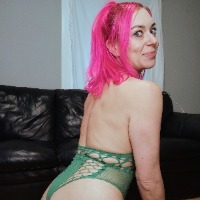 pennypink321
late 30s slut with a deep love of getting railed and trying new things
38 · female · Canada
Categories: American Girls, Girls Next Door
Statistics: 859 visitors, 3 fans, 7 awards
pennypink321 earned 7 awards







Personal Details
About Me
I'm a sweet and sensitive girl next door who's always up for some fun! I love embracing my sensual side and enjoying all the pleasures life has to offer, from kink/LS events to cozy campfires by the lake.


I'm loud, passionate and I say 'fuck' a lot. I am a genuinely caring person who loves exploring sexually and really getting to know people. With an open (and dirty) mind, I want to explore all of your fantasies with you, in a fun and encouraging space. Consider me your playful princess and goddess of exploration.



♥ I have HD camera (Logitech Webcam HD Pro C920 ) & High speed Fiber Internet 150 MBPS
♥ Canadian - English first language

P.S. Please, let's not waste each other's time. I don't make free calls and previews. I hope that you adding me as a friend is a deliberate action and you want a show, I do not do FREE SEXUAL CORRESPONDENCE. If you want me to excite you in the process of sexual correspondence, then just pay me for my time at the set rate and I will do it.

What will you get in my session?
An unforgettable time with an insatiable little slut who knows exactly what you need.
High quality Full HD webcamera
Great internet connection
My undivided attention

Things I will do
Things I won't do
Items I have available for my shows
Payment Options
My Rules
♥I discuss the show before starting so please reach out before calling. I wont answer without prior communication.
♥Please read my profile and know what you want when you message me.
♥Do be concise when telling me what you want. Longer discussions require a paid session.
♥Do include what site you are coming from and what kind of session you want in the first message.
♥Do pay within 5 min of an agreed-upon session. First paid, first served.
♥Please be patient. If I take a minute to respond you need to remember I am also a person and to respect my time. Persistent messages and calling without permission will result in being blocked from my Skype.
♥If you send me a tip without prior arrangement, I will see it as a spoil.
♥I don't cover your technical or other issues. If you couldn't do the show because of this I will do my best to provide you with equivalent value. Vids/Pics/etc.
♥No rollover minutes. If you bought the show and completed it on your own initiative before the paid time, you will not receive the remaining time later. It's not my fault that you finished early, that someone came to your room or house, that you were urgently called to work, etc.
♥No recording of shows without my consent/permission. IF I NOTICE I WILL STOP SHOW AND BAN YOU WITH NO REFUND.
♥IF YOU PAID FOR A SHOW, YOU AUTOMATICALLY ACCEPT ALL RULES ABOVE

No. For privacy and safety, and due to location, I'm unable to accept direct payments. Payments through registered sites only - preference given to LCMS.
Logitech Webcam HD Pro C920
My Rates
| | Sexting - Text Only | Sexting with pics and vid | Audio Calls | Cam Show |
| --- | --- | --- | --- | --- |
| 5 minutes | $ 40.00 | $ 60.00 | $ 15.00 | $ 25.00 |
| 10 minutes | $ 40.00 | $ 60.00 | $ 25.00 | $ 50.00 |
| 15 minutes | $ 40.00 | $ 60.00 | $ 37.50 | $ 75.00 |
| 20 minutes | $ 40.00 | $ 60.00 | $ 50.00 | $ 100.00 |
| 30 minutes | $ 60.00 | $ 90.00 | $ 75.00 | $ 150.00 |
| 45 minutes | $ 80.00 | $ 110.00 | $ 100.00 | $ 190.00 |