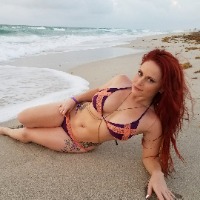 leblanc_chrissy earned 9 awards









leblanc_chrissy has 22 fans
Personal Details
About Me
I am Chrissy LeBlanc! Award Winning Webcam Model and indie porn star. Sex Artist. Squirter. Cock Swallower. Natural Redhead with award winning tits!
I perform solo as well as with the MyPerfectHarem group.

Pussy Play, Finger, Dildo. Vibrator, Riding, squirting, Dildo BJ, Deepthroat, Feet, Heels, Costumes, outfits (full closet!), Roleplay, Pantyhose, Lick Nipples, Titty Twerk/Flex, Ass twerk, strip tease, dance, Buttplug, SPH, JOI, CEI, Dirty Talk...etc! I am open minded so just let me know what you like or want to try! It makes me happy to make you happy.

Anal must be scheduled in advance as there is prep involved! Also available for couple shows. I'm not a mind reader so if there is something specific you want, please just tell me!

I can't wait to make your fantasies come true!
Things I will do
Things I won't do
Items I have available for my shows
Payment Options
I am not in mainstream porn, but I make my own! Check my links for more info on where to see it all! Myperfectharem.com or myperfectharem.manyvids.com are the best places to see more of me!
Yes, I love anal but don't prep for it often. Please schedule a show with me in advance if you want anal!