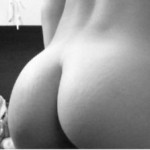 celestestracci earned 5 awards





Personal Details
About Me
Hi, I'm Elisa. Italian girl, nice and sunny 22 year old.
I'm from lazio.
During the day I love wearing very short dresses and dizzying heels. I like pleasure to myself and to others so my body is always cared for and I am very careful about the details.
I know to be transgressive and sympathetic at the same time. My body will surprise you: my legs, my seat, my breasts and something very smooth to discover: P
See what others are saying about my account by reading my reviews on the top right of my page. Come to know me and understand what you read ...
I also love to establish a human relationship with you and I never miss the show time.
Those who will come into my thanks also expect ...
WE-VIBE ANAL DILDO PLUG VIBRO PUSSY SQUIRT PISSING DOMINATION
Things I will do
Things I won't do
Items I have available for my shows
Payment Options