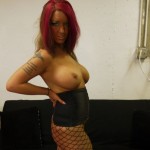 breakingcharlee
What can I help you with baby?
27 · female · United States
Statistics: 8191 visitors, 19 fans, 6 awards
breakingcharlee earned 6 awards






breakingcharlee has 19 fans
About Me
I am very open, easy to talk to and caring. Invest in me and I promise I will invest in you. 5'2" - 112 lbs. of fierce sexual energy. I take pride in what I do and take my job seriously. This is my business, not just some side job. I will never judge you or insult you (unless you ask
. I work my ass off and I ask that you take me as seriously as I take myself.

So let's get to know each other and let me show you what desire can be.


What are you looking for- my shows vary based on what the customer wants. I do anything from foot worship, titty worship, dancing and stripping, oil and lotion, naughty college girl roleplay, POV blowjob, anal vaginal and DP penetration and a fierce cum show.
Things I will do
Things I won't do
Items I have available for my shows
Payment Options
My Rules
You have to pay for the entire show before we begin.

If you pay by credit card for anything you will not receive your items or show until the transaction has cleared my bank account.

Do NOT bark orders. Always ask.
If you are curious about something I may or may not do that isn't on the list - just ask

Yes! I just started doing phone sex through VerifiedCall.com. My rate is $4 a minute but check for weekly and daily specials on twitter!
Not entirely. I bounce back and forth between MyFreeCams and Chaturbate during the day, taking breaks to check twitter, forums, and tumblr.
I guess I should never say never, but I am doing a raffle for my birthday on December 7 to meet for dinner and ice skating. To enter the raffle you need to buy a ticket either on MFC or Chaturbate. 1 Ticket is 50 tokens.
Yes absolutely! A custom picture set comes with 20 pictures. 1 outfit and no sex acts is $5.. 1 outfit and sex acts is $8. A custom video is 15 minutes and $15 with no sex acts, $20 for sex acts by myself and $30 if I'm with my husband. Any other custom picture sets videos that are longer/shorter or with other details please contact me for rates.
Driving under suspension. My license was suspended for 7 speeding tickets in under 2 years.
I use the Square Card Reader. It does not save your CC # and you can trust that I will not use your number beyond our transaction because 1. this is my business and I have a reputation to uphold 2. I'm on probation and 3. I want you to be a returning customer
You can be my camming boyfriend but since we will never meet, it is stupid for you to be a real boyfriend. Sorry.
No. PayPal does not approve of adult items and services being used with their payment service. Just an FYI, but if they find out you are using PayPal to pay for adult services they will freeze your assets, ban your bank account, debit cards and credit cards and then ban your account. You will then have to open new financial accounts in order to open a new PayPal account.
My Rates
| | Normal Cum Show | Anal or DP Show | Shoeplay Fetish Show | Tittyfuck Show | Collegirl Roleplay Show |
| --- | --- | --- | --- | --- | --- |
| 5 minutes | $ 20.00 | $ 25.00 | $ 10.00 | $ 10.00 | $ 25.00 |
| 10 minutes | $ 40.00 | $ 50.00 | $ 40.00 | $ 40.00 | $ 50.00 |
| 15 minutes | $ 45.00 | $ 60.00 | $ 45.00 | $ 45.00 | $ 60.00 |
| 20 minutes | $ 50.00 | $ 70.00 | $ 50.00 | $ 50.00 | $ 70.00 |
| 30 minutes | $ 60.00 | $ 80.00 | $ 60.00 | $ 60.00 | $ 80.00 |
My Schedule
| Times are EST | Time |
| --- | --- |
| Monday | 5 AM - 7 PM |
| Tuesday | 5 AM - 7 PM |
| Wednesday | 5 AM - 7 PM |
| Thursday | 5 AM - 7 PM |
| Friday | 5 AM - 7 PM |
| Saturday | 5 AM - 7 PM |
| Sunday | 5 AM - 7 PM |