breakingcharlee earned 6 awards






breakingcharlee has 20 fans
About Me


Thank you for taking the time to check out my profile!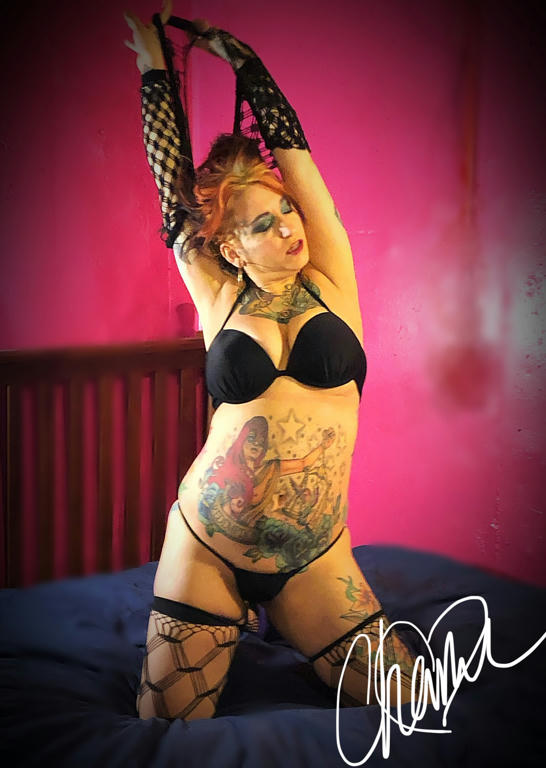 My name is Charlee and I am a veteran camgirl of 8+ years. I am independent and this is my career, not just a part time job. I consider myself an expert on the camming industry. I cam as well as teach camming to other webcam models. Currently I am working on an ebook on independent camming. 

I have college degrees in psychology and business so you are getting a sexy AND intelligent woman when you spend money with me. I take this profession as seriously as a therapist or lawyer who is bound to privacy by law. I will NEVER look up your phone number or find you on social media, and I ask that you do the same. I will NEVER blackmail you, no matter if you owe me $1 or $100.

I always have different colored hair and am covered in tattoos. My eyes are blue and my fake boobs are 36DDD. I am 5'2" and weigh 120 pounds. I am 33 years old and live in Cincinnati with my cats. I love being creative. 
 
I am a switch, so I can be the strict mistress you need or the docile slave you crave. 

Services I Offer
~Live Video through Skype
~Phone
~Text
~Email
~Premade or Custom Audio
~Premade or Custom Video
~Premade or Custom Pictures
~Panties
~GFE
~Golden Candy
~Webcam Modeling Training

Websites I Work On
~Niteflirt
~Cammodeldirectory

These are the only two sites I work on now, but I have old profiles on several old sites. If you see me online on any other website PLEASE email me ASAP at charleefaithripae@aol.com with a screenshot

Payment Methods (NO PAYPAL EVER)
~Niteflirt
~CamModelDirectory
~Skype
~Google
~Venmo
~FB
~Snapchat
~Western Union
~Moneygram

The best way to get ahold of me is by messaging me on Skype @ breakingcharlee or email charleefaithripae@aol.com and include the service you are interested in as well as your payment method as well as that you found me here!
What are you looking for- my shows vary based on what the customer wants. I do anything from foot worship, titty worship, dancing and stripping, oil and lotion, naughty college girl roleplay, POV blowjob, anal vaginal and DP penetration and a fierce cum show.
Things I will do
Things I won't do
Items I have available for my shows
Payment Options
My Rules
You have to pay for the entire show before we begin.

If you pay by credit card for anything you will not receive your items or show until the transaction has cleared my bank account.

Do NOT bark orders. Always ask.
If you are curious about something I may or may not do that isn't on the list - just ask

I sure do! Some custom content I can film/record/photograph myself and deliver in under 24 hours. If I need someone to film or a partner to help out I will give you a rough estimate of when that will happen and if after 10 days I can't make it happen I will refund your investment in full 100%. All photos are the highest quality JPEG, videos are either 720 or 1080 and in the format of either mp4 or wmv, its up to you. Audio recordings are all mp3.
No. You're not. PayPal does not approve of adult items and services being used with their payment service. Just an FYI, but if they find out you are using PayPal to pay for adult services they will freeze your assets, ban your social security number.
No. I sometimes dance in the Cincinnati/Dayton area and will post when that happens again. In the future I plan on working at a brothel in Nevada at least once in my life. But for now its phone and online only!
God. I'd hope not! I have it listed 1am-12pm because I work nights and days. If you prepay and schedule ahead you get a discount!
My Rates
| | Normal Cum Show | Anal or DP Show | Shoeplay Fetish Show | Tittyfuck Show | Other Fetish Show |
| --- | --- | --- | --- | --- | --- |
| 10 minutes | $ 30.00 | $ 40.00 | $ 35.00 | $ 30.00 | $ 50.00 |
| 15 minutes | $ 45.00 | $ 55.00 | $ 50.00 | $ 40.00 | $ 60.00 |
| 20 minutes | $ 60.00 | $ 80.00 | $ 65.00 | $ 55.00 | $ 90.00 |
| 30 minutes | $ 80.00 | $ 110.00 | $ 120.00 | $ 75.00 | $ 120.00 |
My Schedule
| Times are EST | Time |
| --- | --- |
| Monday | 1 AM - 12 PM |
| Tuesday | 1 AM - 12 PM |
| Wednesday | 1 AM - 12 PM |
| Thursday | 1 AM - 12 PM |
| Friday | 1 AM - 12 PM |
| Saturday | 1 AM - 12 PM |
| Sunday | 1 AM - 12 PM |