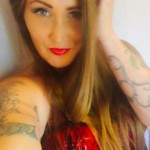 SassyJade earned 9 awards









Personal Details
About Me
You like your girl wild and hot with a Dirty Mind, then dont wait any longer!!!
I love to go wild in my shows and Im very OpenMinded.. I have Lots of toys, Love to fist and use some weird insertions… I can fist very deep and Im not affraid of Anal as well! Love to DP my Holes Deep for you!
Golden shower?, right on, love to show you how I pee!
I have lots of latex and High Heels… Add me to your skype list and lets have Fun!
**** I DO 5 MIN QUICKIES!!!!***

You like your girl wild and hot with a Dirty Mind, then dont wait any longer!!!
I love to go wild in my shows and Im very OpenMinded.. I have Lots of toys, Love to fist and use some weird insertions… I can fist very deep and Im not affraid of Anal as well! Love to DP my Holes Deep for you!
Golden shower?, right on, love to show you how I pee!
I have lots of latex and High Heels… Add me to your skype list and lets have Fun!
********Domme Sessions********
You crave Humiliation? thats why you crawled your pathetic way to me with that poor excuse of a cock.
You need me to verbally beat you down and leave you in a broken mess on the floor, infact you will keep coming back for that fix time and time again until you can handle no more or I have completely ruined you.
Let us get this straight – you NEED controlling, you NEED have decisions taken away from you and you NEED to fulfil that addiction to me.
I will do as I please, you will fulfil my desires, and beg me to punish you and beg for a whole lot more,
I love the power I have over you and will make you feel tiny like the little worm you are. Want me to be nice? HA well that is definitely going to cost you. Better get that wallet out boy and just hand it over before I spank you with it ha ha ha. Think you could take me on? I'm every sense the bully girl you feared at school and will find great pleasure breaking you and making you my bitch… with any force necessery ;-)
"A TRUE HARDCORE BITCH – MAY MAKE YOU CRY"
Tags Fetish * Findom * JOI * Smoking * Strapon * Feets * Cei * Worship * Pee * Humilation * Roleplay/Taboo
Things I will do
Things I won't do
Items I have available for my shows
Payment Options
My Rates
| | With Sound | Without Sound |
| --- | --- | --- |
| 10 minutes | $ 25.00 | $ 20.00 |
| 20 minutes | $ 45.00 | $ 40.00 |
| 30 minutes | $ 65.00 | $ 60.00 |
| 45 minutes | $ 85.00 | $ 80.00 |
| 60 minutes | $ 100.00 | $ 95.00 |