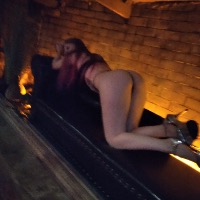 Pervyblondebby earned 4 awards




Pervyblondebby has 2 fans
Tell me your desires, fantasies and fetish's I'm open minded and non judgemental. And I will let you know whether I could and would be willing to fulfil those. I enjoy having a good chat go with the flow and enjoy each others company. Cum say hi and see where the show takes us.
Things I will do
Things I won't do
Items I have available for my shows
Status Feed
Pervyblondebby wrote 2 months ago

It's titty Tuesdays boys join me on streammate

Pervyblondebby wrote 4 months ago

Iv been away from camming for too long. Can't wait to jump on streammate tomorrow
My Rules
Treat me, and the others in my room with respect. I will not tolerate anyone ruining the atmosphere of my room. Don't ask me to do or show anything without tipping. Don't ask for meet ups or personal details as I will not do or give these things.