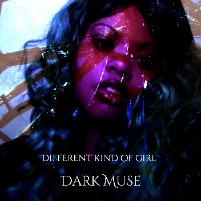 DarkMuse13 earned 7 awards







Personal Details
About Me
[face=times][/face][/red]ark Muse is a work of Caribbean passions, Voodoo desires, and African Perversions. Growing up in a diverse Afro-Caribbean/Latin-American middle class background; Dark Muse has learn many unique talents to cause men to bow.Despite being in her early 20s, her dark sensuality has blossomed and her man eating is becoming fever pitch.She offers Non-nude shows only but she loves when her slaves enjoy themselves to her exotic voice and dark sensual laughter. This 5'10 ,190 pound, 48-28-48, carmel- honey skin, and almond-shaped root beer colored eyed 23 year old babysitter.You know you can't resist me, it's been proven already you need my cute giggle and dirty talk to get you through.I posed as an co-ed babysitter to move closer to stalked you at night. I used Obeah, Voodoo, mind control, and witchcraft to enslaved cocks.I enjoy enslaving white sissies and teaching them how to suck BBC..Dark Muse takes all calls and cam shows only in the weekends. Currently, she is looking for several different subs and slaves to serve her multiple needs.Dark Muse is looking for long-term slaves and subs to serve her completely. Skype,Discord, and Yahoo ID shows are non-nude but it will get you off either way. Tuesday and Wednesday 2:00 pm to 9:00 pm! (off on Sundays/Mondays)Pacific Standard time: (off on Sundays)Phone Schedule:time: Mon-Tues: 3:00 pm-10 Wed-Saturday:12:00-7am.
This is the place for Magic Control boys, Mind Control slaves, Intox losers, fetishes, intox losers, pussy worshipers,hardcore perverts,and taboo stokers paying respects to an devilish empress of taboo delights.
Call me for non-nude Taboo Domination Web shows around.
My shows are very be very esoteric, dark, sensual, perverted, and touch on the dark side of life. I am non-nude but most my clothing is very revealing and see-through. My job is to help you cum while being clothed at all times.
All of my indie shows will be via kik or skype only.

Cheap shows:

Blue Creole Fan teasing and sensual dancing show: 2.99 per min or 29.99 for 10 mins. The blue creole fan dance was created by Caribbean Creole Courtesans in 19th century. In this dance; I will wear my lacy black robe and golden mask. You will see me touch myself sensually while slowly caressing myself with a blue fan.

Here are my fetishes again: These start at 5.00 per min
Sugar Benefactors/Findom
Mind Fuck
Mind Control
Mental Domination
Laughing fetish
Financial Domination
Money Slavery
WalletRape
Psychic cruelty
JOI
Sex Magick
Magick Domination
Forced Intoxication
Sex Psychic Readings
PantyBois
Sissies
Taboo Black Girlfriend Domination
Feeder

Here are my more taboo and occultic roleplays: These roleplays cost more than my "normal" roleplays. These start from 9.99 per min and up

Murdererotica and rapeplay: This is different than snuff because this is a fun yet taboo roleplay in which we act like sexualized characters in a horror movie. This is cheesy yet fun roleplay.
Necromancy roleplay: We talk about erotic spirit possession. A fun roleplay based on the blackest of black arts.
Cum divination or Semenancy: This is a old Obeah divination technique in which I do a psychic reading using your cum.

Virtual horror movie date: This nothing but a girl and guy watching horror films together on cam.



Things I will do
Things I won't do
Items I have available for my shows
Payment Options
My Rules
No racism, naziplay, racial play,sexism,fat shaming ,begging, yelling, and other bad behavior. Do not ask for cheap rates either. I am a non-nude domme but most of cam clothes are see-through or super short.
Never, but my clothes are sheer and see-through.
I only accept visa or Tiffany giftcards.
My Rates
| | With Sound | Without Sound | Blue fan teasing | Murdererotica/rapeplay | Cum divination |
| --- | --- | --- | --- | --- | --- |
| 10 minutes | $ 39.99 | $ 35.99 | $ 29.99 | $ 59.99 | $ 59.99 |
| 20 minutes | $ 79.99 | $ 75.99 | $ 59.99 | $ 119.80 | $ 119.80 |
| 30 minutes | $ 105.00 | $ 100.00 | $ 89.99 | $ 179.99 | $ 179.99 |
| 45 minutes | $ 157.50 | $ 152.50 | $ 134.55 | $ 269.55 | $ 269.55 |
| 60 minutes | $ 210.00 | $ 205.00 | $ 179.99 | $ 359.99 | $ 359.99 |
| 90 minutes | $ 315.00 | $ 310.00 | $ 269.99 | $ 539.99 | $ 539.99 |
| 120 minutes | $ 420.99 | $ 415.99 | N/A | $ 718.99 | $ 718.99 |
My Schedule
| Times are PST | Time |
| --- | --- |
| Monday | 9 AM - 1 PM |
| Friday | 4 PM - 9 PM |
| Saturday | 2 PM - 7 PM |