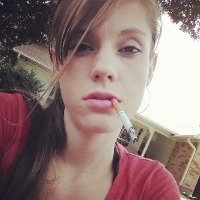 DaisyChaos earned 7 awards







Personal Details
About Me
I love pole dancing! And being an exhibitionist. I am working on becoming more reliable and maybe even toward keeping a rotating schedule.
If you see in different websites, please say hello and let me know that you have seen me. I would love some feedback if possible. Tell what you have seen me do that you liked most or what you would like to see me do.
Please feel free to vote for me, add me to your favorites and like/share and all that extra shit.
I get on Peeks app daily and Imlive. Also I don't only do Peeks for money. I also do it for fun. So if you are interested in seeing real life of a stripper cam model hammer enthusiast you will find that for free on my Peeks!😘

I have a pole in my room now. So I can do legit strip shows! But smoke fetish is my favorite.

Imlive, I hardly ever use anymore. I had to make a new account so I could get away from the studio I was with and since then I just have not had any kind of will to work on that site.

Chaturbate is great for traffic but it is so complicated and and I made like no money there. So I rarely use that site also.

Stripchat has been my main site for the past couple of months however, even on stripchat I have not been online enough to make much of a difference. I love tipping sites because when I am just horny I can put my webcam on and be watched. Then I can also put my webcam on when I am ready to try and make some money. It's great for both of those.



Things I will do
Things I won't do
Items I have available for my shows
Payment Options
My Rules
I don't like rules
NO! I can NOT use cash app anymore period. And paypal is NOT an option. No venmo. And I do not like taking gift cards or online gift cards or anything really but google wallet or payment through a website.
Usually if you come to a website it will list the rates. If you want to hit me up and pay through google, $30/15mins or $55/30mins. Unless you want to add some crazy fetish in there or If you want to see something that will cost me money to show. So message me if we need to negotiate.
See what had happened was... Really I am just a sucker for spontaneity and adventures. So I often find myself in places with no privacy or the things I need to put on a camshow.
For free, no. For lots of money yes but they will be PLATONIC only.