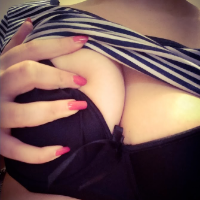 ChampagneGirl
I am enjoying in my body... So, come let's enjoy together. Let me be ur dirtiest secret :)
26 · female
Categories: Blonde, European Girls, Girls Next Door
Statistics: 427 visitors, 1 fans, 4 awards
ChampagneGirl earned 4 awards




Come I love to tease you while I play with ... myself ...
Things I will do
Things I won't do
Status Feed
ChampagneGirl wrote 4 months ago

You learn nothing from life, if you think you're right ... all the time !

ChampagneGirl wrote 5 months ago

A good girl gives you happiness and a bad girl gives you experience, both are essential in life...
My Rules
Must read and respect rules written on my profile