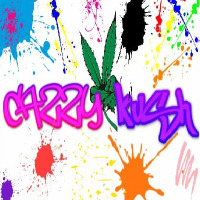 CazzyKush earned 9 awards









Personal Details
About Me
15+ years in the adult entertainment business and still going strong. I started filming my own amateur porn films in 2003 for a small contest website through Adult Friend Finder called TangoTime as the infamous BlackPanther, I won every contest I participated in until the owner of TangoTime gave up his rights to the site in Sep. 2014, I even entertained the troops in Iraq with my films, making the troops feel and I quote "Back HOME" . My production company was started and has blossomed into the HARDCORE PRO AM ALT "everybody welcome" real life porn films it is today. In March 2013! ventured into the "webcam" world full force and discovered a whole new ball game to which I LOVE and adore! Stepping out further into the "adult playground" I finally became Goddess Chanel, a real Pro-Dom. Now doing LIVE in person Domme sessions, pleasing each and every type of sub imaginable with my knowledgeable skills in BDSM, fetish and role playing, I enjoy every last bit of it!
Your hardcore but classy Goddess!
I do most everything in my shows for my fans and new fans to-be. I always interact and LOVE to have fun! Don't be shy! ;-)
Things I will do
Things I won't do
Items I have available for my shows
Payment Options
My Rules
If I do not like the show I WILL end it! For me to entertain you, you must be entertaining as well otherwise I get bored and move along! NO BEGGING! No freebies! Lets just have FUN!
Technically I am what you call a ProAm ALT Fetish Model & Adult XXX Star
Clips4Sale is by far the BEST clip selling site ever! I have been selling clips on C4S since 2010. You can check out my video's here: http://clips4sale.com/41684
NO! The ONLY way I will film with ANYONE is if they are already fully established in the adult entertainment business.
Yes I do, the name is Panther Productions Entertainment started in 2003
My Rates
| | With Sound | Fetish |
| --- | --- | --- |
| 1 minutes | $ 4.00 | $ 4.50 |