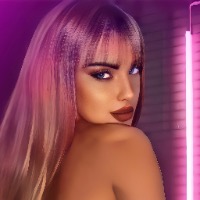 CatyCatwalk earned 9 awards









Personal Details
About Me
Hey, I'm Catalina!

Best Independent CamModel AWARD WINNER 2020!

A top rated webcam and glamour model!

I am a very friendly, nice, kind but also a kinky and naughty girl. So you get the best of both worlds



I love fun so much, so let have a good time together!
I am a very nice, frienldy and open minded girl. I like to try new things but only if I get the patience. I love to give out 200% of myself but I need only those partners who wants that too. So if You can make me totally excited I will purring like a nice, soft kitty but if You will make me upset and want everything in 2 minutes You will get a wild tiger who will bite You and say BYE!!!
If You choose the first option, I will totally blow Your mind and give an unforgettable time!
Things I will do
Things I won't do
Items I have available for my shows
My Rules
ONLY 18+
There is a 10 minutes MINIMUM! No shorter Show!
I do only PAID shows!
I do NOT do free previews or accept free calls!
I do NOT accept PayPal or GiftCards!
I will NEVER hurt myself!
I will NEVER do Illegal things!
My Rates
| | With Sound | Without Sound | | |
| --- | --- | --- | --- | --- |
| 10 minutes | $ 30.00 | $ 35.00 | $ 40.00 | $ 50.00 |
| 20 minutes | $ 60.00 | $ 70.00 | $ 80.00 | $ 100.00 |
| 30 minutes | $ 90.00 | $ 105.00 | $ 120.00 | $ 150.00 |