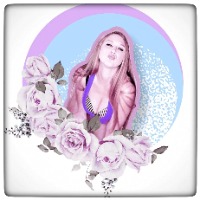 AprilRose earned 7 awards







About Me
nice to meet you, just call me APRIL!

i'm the cute, up in space GIRL NEXT DOOR, mixed with an erratic attitude. when this side of me comes out, you get what i call my PROMISCUIOUS BARBIE side. she is part BIKER barbie, part ROCKER barbie.

i fill my time with being a full-time live-streamer, amateur adult model, content creator, and SEXY virtual gamer GIRLFRIEND. FUN and work -- it's really one in the same for me!

my greatest life loves are music, video games, golfing, reading and cooking. most nights, you will find me singing and dancing around in my kitchen while drinking and making dinner
a party by myself.

there is so much more to find out about me, so i would be PLEASED if we have the chance to get to know each other. i can't wait to hear from you!! XOXO

besides live streams, i offer group and private gaming/cam sessions, club memberships, pre-made and custom photos/videos, personal items, and more. make sure to follow me so you can catch me LIVE!
checkout "about my shows" below for more details…
are you up for a challenge? sometimes i can be competitive, but if you're NOT SCARED and you'd like to PLAY WITH ME, i offer several customizable session options.

for session and/or requests, please DM me.
i am open to YOUR DESIRES, ​​ so why not get in touch and ASK ME FOR ANYTHING NOT LISTED as i am AROUSED by many FETISHES and FANTASIES and am INTRIGUED by new KINKS! please ask me for what you like and if that would turn me on too!!

Things I will do
Things I won't do
Items I have available for my shows
Payment Options
My Rules
I am a virtual Empress. Approach me correctly -- polite and respectfull.
My Rates
| | GamerGIRLfriendExperience | NUDE | Non-Nude |
| --- | --- | --- | --- |
| 10 minutes | N/A | $ 60.00 | $ 40.00 |
| 15 minutes | $ 60.00 | $ 75.00 | $ 60.00 |
| 30 minutes | $ 120.00 | $ 150.00 | $ 120.00 |
| 60 minutes | $ 200.00 | $ 240.00 | $ 200.00 |