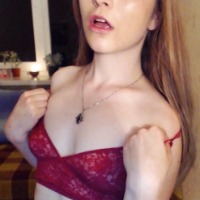 AlisonSparks earned 8 awards








Personal Details
About Me
Very friendly, open-minded and creative girl, who loves to keep you complany on cam currently on 2 sites: Youkandy and Adultwork, as well as on my own site www.alisonsparks.net . I'm not afraid of discussing your taboo fantasies and if you had a shitty day, I will listen to you and do anything to make you feel better (both sexually and emotionaly).



I also sell videos and galleries on all of these sites and you can order a custom gallery or video on Youkandy for very friendly rates, so check it out.


And the last but not least - I have a cam blog on Tumblr where I post my personal experience in cam industry, reblog sexy and pretty stuff that I like, and reblog other sex work related stuff. So, show me some love and follow: www.thatcamgurl.tumblr.com

Important note: From now on I will only have pre-booked shows on YouKandy and that's it. I've focused more on content sellin right now.
_________________________________________
100% naughtiness in private and group shows where I'm doing all vanilla stuff, except anal. In free chat I'm just my friendly, funny, sarcastic and flirty self.
Things I will do
Things I won't do
Items I have available for my shows
Payment Options
My Rules
1. Be respectful towards me and other people in my chat room.
2. Don't demand anything without paying first.
3. Don't ask me to meet you in real life, I never will because I'm a camgirl not an escort. Also, camsites aren't dating sites, please keep that in mind.
4. Don't ask me for personal details, I won't give them to you.
5. Don't offer me to pay for the show outside the camsite through Paypal etc. , there's no way that is happening.
6. Stop asking me, if I do Skype shows. I don't and I never will.
7. Don't expect me to pay my 100% attention to you for a long time, if you're just a freeloader. I don't like people, who simply waste my time.
Yes, a cam blog where I share my experiences about being a camgirl and other sex work related stuff. Feel free to follow: www.thatcamgurl.tumblr.com !
Yes, I do. You can buy it through Youkandy.
No, I don't, it's not safe.
No, I'm a camgirl not an escort.
My Rates
| | Private on Youkandy | Group show on Youkandy | Spy on private (Youkandy) | Pre-booked private (YK) |
| --- | --- | --- | --- | --- |
| 1 minutes | $ 5.00 | $ 3.00 | $ 2.00 | $ 4.00 |
| 5 minutes | $ 25.00 | $ 15.00 | $ 10.00 | $ 20.00 |
| 10 minutes | $ 50.00 | $ 30.00 | $ 20.00 | $ 40.00 |
My Schedule
| Times are GMT+2 | Time |
| --- | --- |
| Saturday | 7 PM - 10 PM |
| Sunday | 7 PM - 10 PM |