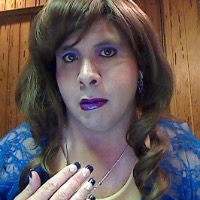 PrincessPaulina earned 4 awards




PrincessPaulina has 1 fans
Personal Details
About Me
I'm Princess Paulina, and you can find me on Chaturbate and Streammate. It's my goal to be the most beautiful woman I can become.

I'm fully bisexual, and I love men and women of all types. The more feminine you make me feel, the happier I am.

Though I usually play the submissive, sissy role, I'm gradually wondering what it would like to be a dominant mistress.

I'm friendly, sexy, and horny all in one. Make me your date for tonight.
Take a peek at me and my extra, with positions and toys. Or just have the girlfriend / submissive / mistress experience.
Things I will do
Things I won't do
Items I have available for my shows
My Rules
I have few hard limits. But they are there.