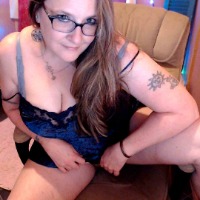 Paisley earned 5 awards





Personal Details
About Me

I am a webcam model and content creator. I enjoy it and it still surprises me to see myself on the first page! I am still quite humble and appreciative; after all, I am 45 years old. I am very down to earth and try to stay sincere and true to myself. Whether it is here or on cam, I don't try to be anyone other than myself. I have a sense of humor, great taste in music and a degree in sarcasm.
I have also been a RN for a number of years and definitely have plenty of stories to tell. My first passion is photography and I love being on the other side of the camera. I also love history; I spend a lot of time exploring rural/urban areas and working on genealogy.
Show information applies to private shows that are not on my regular camsites. Contact me to discuss further.
Things I will do
Things I won't do
Items I have available for my shows
Payment Options
My Schedule
| Times are EST | Time |
| --- | --- |
| Monday | 11 PM - 2 AM |
| Tuesday | 9 AM - 2 PM |
| Tuesday | 11 PM - 2 AM |
| Wednesday | 9 AM - 2 PM |
| Wednesday | 11 PM - 2 AM |
| Thursday | 9 AM - 2 PM |
| Friday | 11 PM - 3 AM |
| Saturday | 11 PM - 3 AM |