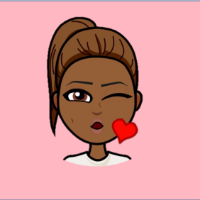 OneEveningOnly earned 3 awards



OneEveningOnly has 1 fans
Personal Details
About Me





My college roommates were gone one night! I got really horny and thought it would be fun fuck my self over the internet.

Schedule

I really loved my first show and now I want to do this
Every Weekend
.
Hopefully my roommates keep leaving so I can moan as loud as I want, if not I'll still come on
Every Saturday
.

A Lil More About Me/ Room Rules

I'm quite a popular student so I'm trying to keep my identity as secret as possible so I won't be showing my face. I can blab about what I like/ who I am and all that but honestly I'd rather just have people ask in the chat, I want it to be lively!!


So you can talk about anything you want in my room!

But please don't advertise in my room.

Secrets are great conversion starters.


I love you all!!!! Thanks so much for being awesome and making this fun for me.






I Cam Every Weekend on Saturday on Chaturbate.com.
Though Spring Break is coming for me in a week so I'll cam everyday for that!
My Shows usually consist of wetness and surprises. I really love to interact with my room so every show is different really!
Things I will do
Things I won't do
Items I have available for my shows
Status Feed
OneEveningOnly wrote 9 months ago

Hey everyone, Unfortunately I've busted my laptop up pretty bad so I'm getting it fixed. It may take 3-5 days. So there won't be a show this weekend unless i can find a new laptop by tomorrow I'm sorry but look forward to after it fixed<3

OneEveningOnly wrote 9 months ago

I'll be on at 9:30 if anyone would like to cum play with me chaturbate.com/oneeveningonly/
My Rules
I Honestly allow all conversion in my room, I just ask that we all try to not only respect me but everybody in the room as well.
I would describe myself as an intuitive individual with a sharp mind, that is obsessed with soccer, which aids to my qualities of being a part time nerd who is humorous, hardworking, outgoing and of course... a horny ass college slut.
I really love watching the cum come out of a penis. It satisfies me to see that satisfaction. I have a cum fetish... I'm not sure if it's my biggest though because I feel like I have a lot more to explore
A Cute & Curvy Teen At 19