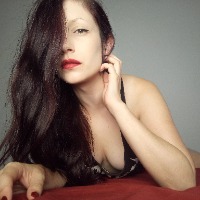 MissMetal earned 7 awards







Personal Details
About Me
Hi there!
I am a badass (but sweet) Girl Next Door & Sexy Content Creator and I absolutely love it! I'm very open minded and love to get naughty, tease, please and be pleased.
Is that all? No...
I am also a photographer, a smart-ass writer, curious about everything, animal lover, and food enthusiast!
Follow me around, trust me, you won't want to miss my naughty side...
I am very open minded and creative, don't be shy to ask!
Things I will do
Things I won't do
Items I have available for my shows
Payment Options
My Rules
I am open to almost anything, but please be sure I won't do anything against major sites' rules.
My Rates
| | Private | Pre-booked Private | Custom Video |
| --- | --- | --- | --- |
| 5 minutes | N/A | N/A | $ 50.00 |
| 10 minutes | $ 100.00 | $ 100.00 | $ 80.00 |
| 15 minutes | $ 150.00 | $ 145.00 | $ 120.00 |
| 20 minutes | $ 200.00 | $ 190.00 | $ 160.00 |
| 25 minutes | $ 250.00 | $ 240.00 | $ 200.00 |
| 30 minutes | $ 300.00 | $ 290.00 | $ 240.00 |
| 60 minutes | $ 600.00 | $ 550.00 | $ 480.00 |
| 120 minutes | $ 1200.00 | $ 1150.00 | $ 1000.00 |
My Schedule
| Times are GMT | Time |
| --- | --- |
| Tuesday | 5 PM - 2 AM |
| Wednesday | 10 AM - 2 AM |
| Thursday | 11 AM - 2 AM |
| Friday | 2 PM - 4 AM |
| Saturday | 1 PM - 10 PM |