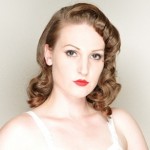 MissCassandraJo earned 6 awards






MissCassandraJo has 1 fans
Personal Details
About Me
Under construction! More info will be added later
:-)

I am one kinky, glamorous girl!

I have been a model for over 3 years now. I started out in pinup and slowly gravitated towards fetish; now fetish and erotic work is my main focus. I have done so many types of kink work, but my favorite themes to work in are super heroine in peril, bondage, vintage clothing, stockings and pantyhose, and high heels.

After doing fetish sessions in real life for more than a year, I have decided to get into camming as a way to broaden my reach, get more work, and do sessions more often, therefore, making more money to be able to expand my personal kinky experiences as well as make a better living. Modeling and providing fetish sessions is my full-time job and I enjoy it immensely.

My personal fetishes are vintage clothing (corsets, garter belts), nylon fabric (bodysuits, catsuits, pantyhose, stockings), high heels, and female domination (CBT, SPH, humiliation, human furniture, sex slave, tease and denial, chastity, cuckolding, financial slave).
I am new to camming, but not to bringing entertainment to my customers. I offer a wide range of experiences from the sweet, sexy girl next door to the most strict, sadistic Dominatrix. While I have an amazing smile and can be cute-as-a-button, do mistake my natural bubbly personality for naiveté; I will not accept any bullshit and I am quick to hit 'block' without a second thought. I am a true dichotomy of tender and tough and can switch between these two traits at a moment's notice. I love to tease and excel in kinky themes, but I am more than willing to do some good, ol' fashioned flirting and cater to other mainstream tastes. To be honest, I'm having a hard time truly describing myself because experiencing me is the only way to really understand what I can bring to the table. Either on instant messenger, phone call, or video chat, I am confident that I can get your needs met while also personally enjoying the experience, which can make for an extremely good time for the both of us.

-- I am available for taboo subjects such as: age play, incest, rape play, underage play (no younger than teenager).
Things I will do
Things I won't do
Items I have available for my shows
Status Feed
My Rules
I give NOTHING away for free - no previews and no testers. If you ask for free content, then you will be blocked and there will be an unblocking fee; if you waste my time or try to defraud me, then you will be added to the cam girl blacklist and I will publicly share your information on my social media to warn other girls about you. I have a ZERO TOLERANCE for bullshit! You get ONE chance.

I do not do open-leg/vagina shows in photos or videos, including video chat.

I am only willing to offer instruction/encouragement for YOU to do the following: anal, animal roleplay, blowjob, deep throat, double penetration, finger fucking, fisting, cum eating, golden showers/waterworks/urine play, hairy body, interracial, lactation, large objects, period fetish, scat play, shaving of genitals, toy sucking, vaginal penetration. THAT BEING SAID, WE CAN DO VERBAL FANTASY PLAY OF THESE THEMES ON INSTANT MESSENGER AND PHONE CALL.

I am unavailable for group shows at this time.