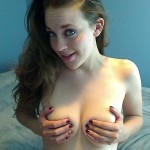 LilyQuince earned 6 awards






Personal Details
About Me
Hello there! Lily here.



Hmm... what to say about myself? Well, I am a fulltime mommy and a camgirl; I am more submissive; I love music (and trying to bounce my booty to it); I'm obsessed with the internet; and I love making people cum (I really feel it is spelled "come" but...)

I suppose you can check out my Twitter or Tumblr to get a feel for me more. They're linked here.




OH! And if you want to Skype with me.. contact me anywhere! I do $2/minute PREPAID through giftrocket, amazon giftcard, or Google Wallet.

I do NOT do Paypal but am open to other payment options as long as it is anonymous (I don't have to give you all my private information) and I can verify (on my own) that it is legitimate. Sorry to be a stickler but it's necessary!
I have toys that I like to play with (feel free to ask to see what I have available). I usually cum at least two times and will keep going until you're done. I like to please.

I love roleplay and being talked dirty to. I'm not the best dirty talker because I'm busy huffing, puffing, and blowing myself away... but I loooove being talked dirty to.

I'm not very dominant so asking me to dominate you probably won't work out too well. I'm more submissive. I will, however, give you JOI if you'd like.

I'm open to most kinks so don't be afraid to ask. I'm not judgmental. Even if it's not something I will do, I will kindly decline.
Things I will do
Payment Options
Status Feed
My Rules
Please be kind, not demanding.
Please be respectful, as I will be of you.
I will not accept your add on Skype until you have prepaid. Simply due to multiple bad experiences.

Thank you for being understanding!