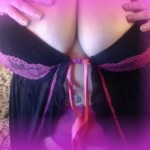 BBWVixxen earned 6 awards






Personal Details
About Me
Hey I'm BBWVixxen. You may have seen me on other camsites, twitter, google, etc. I'm a cam girl, trying to find my groove back in this craziness called life..
Celebrating My 10 years of playing online in 1 form or another.. =)
I'm Short, Curvy, Very Busty. 4.11, I have auburn hair, Big green eyes, soft DSL lips, 44DDDs. soft belly, round hips, big ass, thick thighs! I like to show off on cam for you. I love to express myself in sexual ways. Lets have fun! =)
I love dirty talk, good make out sessions, good kisser, tatts and piercings.

This is My Job, as well as my playtime! Please be respectful of that! Letís not waste each otherís time. If at whatever time you decide NOT to go thru with the transaction for whatever reason, Tell me, donít leave me hanging! **PLEASE ask me if I do what your looking for! Iím pretty open!
Iím not here to rip you off, or rob you of your hard earned $$$! BUT I DO expect to be paid for My Time. I do this for pocket money, cuz letís face it, everyone likes to be pampered! Hence my lower rates. Not cuz my shows are not worth it or are lower quality!
Donít wanna sign up for a big cam site? Get My shows for a lot less then the cam sites! I will add show time to any extra tips or gift-list items received. As always, repeat shows get spoiled by my VIP Treatment!! (Like.. free cam mins, pics, vid clips!)
See My big butt, huge titts, big soft belly, phat pussy lips, and a lot more! I have a HD cam w/ clear zoom and clear sound! High Speed Connection! Certain fetishes I can indulge. Toys, oils, lotions, Panties/Hose/Thigh-Highs. Iím pretty open, so dont be shy, ask away!
always encourage those with requests to email me and let me know so I can be prepared to make it the best show for you!
What you see is what you get! NO PREVIEWS! I am in EST (USA/NY) Repeat shows get VIP Treatment!
What I do In My Shows; I
Things I will do
Payment Options
My Rates
| | With Sound | Without Sound |
| --- | --- | --- |
| 10 minutes | $ 20.00 | $ 20.00 |