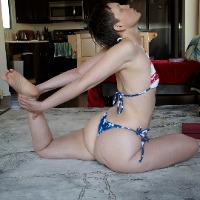 AuroraWillows earned 5 awards





About Me
All natural, brunette, shaved, petitte, large labia, big ass, small tits.
I am a happy girl.
I do mobility exercises every day to keep me pain free. See my links for direct link. I currenlty just finished radiation treatments for breast cancer, and survived a brain anuryism on Easter 2021 with no brain damage so I celebrate each day.. I hope you do as well. Joinme on my cam sites to help me celebrate being a Gift of life

Large labia, shaved, milf, brunette, big ass, small tits, natrual, no makeup, foot fetish, nude yoga, panties.
Things I will do
Things I won't do
Items I have available for my shows
Payment Options
Status Feed
AuroraWillows wrote 1 year ago

Breast Cancer Free WooHoo Help me celebrate :)
My Rules
Please be generous

Yes I use signal or telegram lifetime add is $400 please message me for payment options
I do yes. $200 lifetime add no screen savers or $400 life time add screensaver allowed. message me for payment options options
I do yes. please message me with show details and payment options
Absolutely message me on how you would like to spend your hard earnings on me
Absolutely send me a generous tip on paypal with the message " please email me"
Absolutely. Send $30 to my paypal with the word "Peaches " and your address