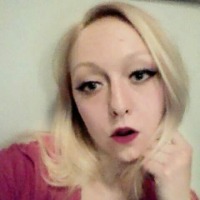 AlyssaRose earned 4 awards




Personal Details
About Me
I believe that eroticism is the #1 sexual desire that creates extraordinarily sensuous experiences ending with ultimate satisfaction. As an experienced BDSM slave/pet/unicorn, I'm naturally very submissive and I love to be called a 'good girl' after obeying orders. I am such an attention whore and get jealous very easily. But I can never stay upset for too long because of my sentimental and bubbly personality.
Hey babe!
Things I will do
Things I won't do
Items I have available for my shows
Status Feed
My Rules
- Respect my boundaries
- Have fun!