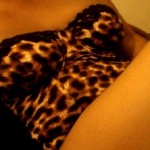 sensi_minna earned 6 awards






Personal Details
About Me
I am a very natural Goddess. Master of natural sensuality. I Love to cock tease. Very classy girl who loves to get nasty. Super creative and open-minded. I love learning. Imaginative Intellectual. I love Mind fucking,sucking and blowing GIVING AND RECEIVING wonderful and pleasurable act You may want to inhale every bit of me. hold it ...hold it...It only gets Better.

WARNING: YOU MAY GET ADDICTED SIDE AFFECTS INCLUDE BUT NOT LIMITED TO..The most common side effects may include
Increase in Heart Rate
Euphoria
Hard On
Throbbing Cock.
Pulsing Penis
Increased Sexual Appetite
Dry Mouth
Dizziness
Dry Mouth
Weakness or Shakiness
Sweating, Difficulty Breathing,
Apprehension, Nervousness or Anxiety.
These side effects usually go away quickly, especially if CUM.

You will want to fall in love .....
A few Rules I have for slaves none of that other stuff address me Mistress Sensi.....I will dominate, humiliate, discipline you. You may Worship Cater to me. If you are A good listener and prove yourself useful, I may cater to you. Consider all you kinks and fetishes, Don't let the sweet face fool you I am in to lots of fetishes.
sexy sensual cock rising teasing
Things I will do
Things I won't do
Items I have available for my shows
Payment Options
My Rules
must be good listner.