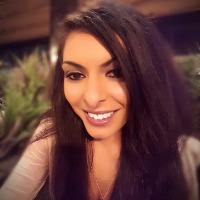 indiankitten018
roleplay, taboo, fetish, femdom, findom, shaved, JOI, CEI, SPH, BDSM, mistress, oil, GFE, CBT
21 · female · United Kingdom
Categories: Asian Girls, Exotic, Small Tits
Statistics: 1332 visitors, 6 fans, 6 awards
indiankitten018 earned 6 awards






indiankitten018 has 6 fans
Personal Details
About Me
My name is Priyanka.



I am a young, sweet, sexy individual who has everything you look for in a girl. I am Indian but born in the UK therefore I speak fluent English. I have sexy seductive eyes to match my luring seductive voice. I'm captivating and sultry in every way, my aura is dangerously addictive. Are you ready to fall hard? I work from home so yes I am independent.

I am a very open-minded individual. I am non judgemental and very discreet. Connection and flow is very important. Nothing is fake with me. I am all natural and go with the flow with pretty much anything. So when you see me cum you are seeing the real thing. I am as genuine as you can get.

Due to my seductive voice, I have been appraised many times for my Role-Plays and Taboo's. I cater any Fetishes and am open into trying new things.

I love to be adored and worshipped weather you are a lover, a fan, a pervert or slave. I have my sweet loving side but I also will not tolerate anyone who thinks they have the right to treat me like crap. I get off on being in control so be warned. As a goddess I am the perfect combination of your everything.

To my Slaves/Piggy's - Express your adoration to me, desire me, devote me, please your mistress, I demand you worship me, let me give you that burning desire, and watch you beg as I rinse you and ruin you.

There are no limits to the type of shows I do!

I am the queen of role-play. I can easily adapt to any role so please do not hold back. I don't just act because i can't. I am a huge believer in being yourself and just go with the flow. Even though its role-play its good not to push it but to have fun with it. Here are some of the things I do:

- Girl next door
- Work colleague
- School girl
- Friend of a friend
- Submissive slut
- and many more......

Fetishes i enjoy:
- Blowjob
- Porn-star cock worship
- Gagging
- Water sports
- Panty stuffing
- Food play
- Spanking
- Nose play
- Shoes
- and many more......

Taboo's I enjoy:
- Daddy/Daughter
- Sister/Brother
- Mummy/Son
- Anything not mentioned please ask...

I may be young but I was born to rule men:
- Domme / Submissive / Switch

Express your adoration to me, Desire me, Devote me, Please your mistress, I demand you worship me, Let me give you that burning desire and watch you beg.


Things I will do
Things I won't do
Items I have available for my shows
Payment Options
My Rules
Are you an escort?
No
Do you do meets?
No sorry
Free previews in Skype?
No sorry
Do you accept PayPal ?
Absolutely NOT!

*** Work will begin after payment confirmation is received.

NO REFUNDS!!! If you have any questions please contact me.
My Rates
| | With Sound | Any Fantasy |
| --- | --- | --- |
| 10 minutes | $ 30.00 | $ 30.00 |
| 15 minutes | $ 40.00 | $ 40.00 |
| 20 minutes | $ 55.00 | $ 55.00 |
| 30 minutes | $ 75.00 | $ 75.00 |
| 45 minutes | $ 115.00 | $ 115.00 |
| 60 minutes | $ 145.00 | $ 145.00 |
| 90 minutes | $ 220.00 | $ 220.00 |
| 120 minutes | $ 280.00 | $ 280.00 |