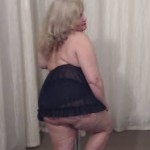 goddesslexy
Privately all yours if you can handle my teasing.
54 · female · United States
Categories:
Strippers
Statistics: 547 visitors, 3 fans, 6 awards
goddesslexy earned 6 awards






Personal Details
About Me
Have a background as a 1980s stripper and burlesque dancer, along with some other intimate adult entertainment venues. Contact me about your fantasy or fetish so we can work something out. I look forward to meeting new fun gentlemen. I sell Skype time therefore only give it out when purchased.
xo,
GoddessLexy

Contact me to schedule a same day audio or webcam meeting. While waiting for requests I'm working on other things. I'm sure you know how to make yourself my priority baby. I have an 8" dildo you can watch me play with. I'm open to do normal sexually related shows, not anything that is either very messy, gross, illegal in real life, or would damage the body in any way. Let's talk first before agreeing to do a show so we can be on the same page.

I look forward to fulfilling your fantasies sweetie.
Things I will do
Things I won't do
Items I have available for my shows
Payment Options
Status Feed
My Rules
Keep things light and fun for adult entertainment reasons only. I will update my choices in any category if I so choose on any given day. Tell me what you are looking for first so I can decide if I'm a good fit, or not. If I am not, then I prefer to not do it, than to fail in front of someone.
Yes, I work around the clock during any time zone schedule that you need, as long as you contact me so we can work out the details.
PM me here at wecamgirls.com.
I will schedule whatever time you need with some lead time to get camera ready sometimes. Just contact me with your request so we can get started.
Dwolla, Amazon gift card, or an AT&T GoPhone card. NO PAYPAL is accepted. Please inquire about any other payment option you have to offer.
My Rates
| | With Sound |
| --- | --- |
| 20 minutes | $ 25.00 |