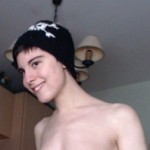 daphneapollo earned 5 awards





I am friendly and horny girl. I like to try new things.
But if you are into feederism, donīt forget I am only feeder.


Things I will do
Things I won't do
Items I have available for my shows
Status Feed
daphneapollo wrote 1 year ago

Just I opened curiouscat. For my free time is ok lol https://curiouscat.me/daphneapollo
My Rules
Be polite, donīt call me bb, baby or something like that.