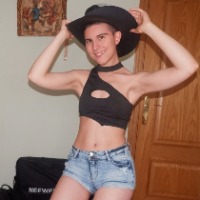 codymaverick earned 7 awards







Personal Details
About Me
Hi everybody. I am Cody Bryan Maverick.
I am transgender (not transsexual). I am FTM. Yeah, I am a transman. I didn't modify anything of my body and I am not into hormones.

I love playing with my androgynous side. Sometimes I am a twink boy, other times a naughty cowgirl.
Discover me and you won't regret it.
I love toys! Also I use interactive toys so you are able to control them if you want.
I can squirt, I am multiorgasmic. I am into role play, fetish.
Also one of my fetish is feederism, I am feeder.


🍔🍟Feeding, I am into feederism, I am feeder. I am not gainer.

🦶 Fetish & role playing

💦 squirting everywhere

Small 🍑 small ( . ) ( . )

🤫 Sex toys

💭 Private Chats

🤬Humiliation

🍩 Anal play

🍆 Expert cock rating

❤ Solo content
🎥 Personal movies

📸 Personal Photos

🥺 Spanking

🤪 Hentai

🍑 Ass Worship

⛓ Bondage

😈 Dom

🍎 Teacher/Mentor
Things I will do
Things I won't do
Items I have available for my shows
Payment Options
Status Feed
codymaverick wrote 6 years ago

Just I opened curiouscat. For my free time is ok lol https://curiouscat.me/daphneapollo