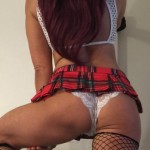 cb_khaleesi
She loves to be watched, she wants to make you hard.
35 · couple
Categories: Brunette, Small Tits
Statistics: 536 visitors, 1 fans, 6 awards
cb_khaleesi earned 6 awards






Personal Details
About Me
I love to chat and flirt and get you all hot and horny. I love when my hubby turns my ass cheeks a rosy red from being spanked. Would you like me to spank my pussy instead? I want you to cum for me, tell me you're hard or dripping wet.

She loves to chat and know how horny you are. She loves to make you hard and have you cum for her.
Things I will do
Things I won't do
Items I have available for my shows
Status Feed
My Rules
Be nice, don't just lurk.