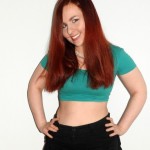 WickedOrchid earned 6 awards






I'm a submissive girl, nothing pleases me more than making you happy. Usually that means taboo RPs (please only ask on sites that allow them!), getting spanked and slapped, sloppy BJs with lots of gagging, fucking my ass and pussy.

I've got a wide range of equipment and a full HD webcam.
Things I will do
Things I won't do
Items I have available for my shows
Payment Options
Status Feed
My Rules
1. Please mind the site's rules when asking for stuff. When in doubt try Skype.
2. I only accept payment methods of the sites in my profile. No Paypal, giftrocket, food stamps etc.
3. No unsafe play. That includes A2M, anal without prep, most forms of choking.
Sure, but only in a hang-out show

msg me for special rates.
Eh, I'll try but unless you have a thing for awkwardness, let me be my subby self.