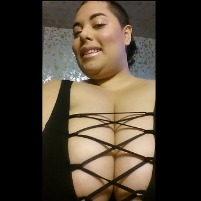 TualaBardot earned 5 awards





Personal Details
About Me
Hey there! Looking for someone laid back to have some "friends with benefits" fun with? A Virtual Girlfriend who's more than willing to exist only when you want her to exist? Or maybe your wants go deeper and what you're really craving is a submissive who will follow your every command and longs to please you? Well, you've found her. Gimmie a shout when you're ready to play

Shows are almost always solo play and consists primarily of my stripping and playing with the kittykat. Private shows permit more freedom and will usually consist of what the viewer and I agree to beforehand.
Things I will do
Things I won't do
Items I have available for my shows
Payment Options
Status Feed
TualaBardot wrote 4 years ago

Good afternoon! As of this morning I've been accepted in MyFreeCams! Keep and eye out as I plan my first show there!!

TualaBardot wrote 4 years ago

Hello everyone! I've joined @camgcollective! Now you guys should be able to find me easily with everything in one place!
My Rules
If something isn't on my "will not do list" but also isn't on my "will do list" then chances are it may be something I haven't yet tried or am currently learning how to do. Feel free to request something with the understanding that I'm still learning. Remember to respect boundaries and that I won't do anything that isn't legal or roleplays as illegal. At the end of the day, I have final say for what happens with my body.
My only concern would be that of my health. I have been diagnosed with Fibromyalgia and Vertigo. Due to these illnesses my scheduling may become erratic at times. In the case of health, all prepaid shows will be held or rescheduled at no extra cost to viewer.
While I primarily do solo play shows, it is possible to arraign for a couple show. Currently the pairing available is Female/Male.
I am 5'1", size 40G bra, and roughly 270lbs as of March 8, 2017
Unfortunately, no. Paypal is not very friendly with adult services and has been known to both shut down accounts and seize money. If you have a second preferred payment, let me know and I will do my best to accommodate.