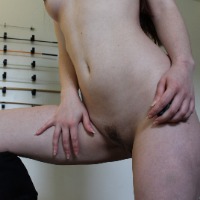 Sprig earned 8 awards








Personal Details
About Me
Simply put, Sprig is a cam-girl, gamer-nerd, and lifestyle kinkster! ----I focus on creating streams that involve my viewers, and on fostering a safe and sex-loving environment. I play video games while we hang out doing sexy things, and host either from my Playroom Dungeon upstairs or downstairs by the sex swing! It's always a blast on my streams. I make custom content all the time, ask about getting a photoset or video just your style!
I have an extensive collection of toys and implements in my Playroom and have been in the Kink Community for more than 10 years, so I am willing and able to create a very wide array of content. "Free" shows do feature vaginal toy play and a variety of other events, but anal and cumshows are only available in group or private sessions. Most Fetish categories are available as videos.
Things I will do
Things I won't do
Items I have available for my shows
Payment Options
My Rules
Respect the Mods, they are there to help you. Don't spam gifs or emotes. Note maximum stacks. That's it! Have a great time!
Yes, you will get some courtesy content in exchange for your gift. The content will be equal in value to the gift, by my valuations.
I do a lot of things and am pretty flexible when given a good script. If it's not listed as a will, drop me a line with your vision and I will let you know. My absolute limits are listed in the 'wont's so please don't inquire on those.
During a show, you do need to tip on platform. If you want to buy additional content or physical items I prefer using Indiebill or the Shoppe on my website for that.
Yes, I do some custom request Male Dominant/ Female submissive content
Yes! I sell private gaming sessions, you can also win one at a discount from a raffle if you are in my Discord!
My Schedule
| Times are EST | Time |
| --- | --- |
| Monday | 9 PM - 1 AM |
| Tuesday | 9 PM - 1 AM |
| Wednesday | 9 PM - 1 AM |
| Thursday | 9 PM - 1 AM |
| Friday | 9 PM - 1 AM |
| Saturday | 9 PM - 3 AM |