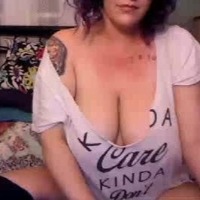 Slutdaddysfavo1 earned 9 awards









Slutdaddysfavo1 has 17 fans
Personal Details
About Me
Im a REAL DiRtY NAUGHTY GIRL..
I LOVE GETTING FUCKED HARD and FUCKING EVEN HARDER.. ,, IM INTO BEING TIED UP AND USED. THE ROUGHER THE BETTER and DiRTY TALK ,,is ALWAYS a PUSSY WETTER..

My SwEEt LIL PuSSY GeTS TOTALLY DRENCHED ANYTIME I THINK ABOUT THROBING HARD COCK SLAMING iNto the BACK OF MY tINy THROAT.... SUCKING DICK IS BY FaR my FAVORITE THING to DO... I GET OFF WHEN IM BEING USED LIKE A SLUTTY LiL FuCKToY ... .


[/center][15][/15][face=arial][/face][purple][/purple][b][/b]Im a REAL DiRtY NAUGHTY GIRL.. I LOVE GETTING FUCKED HARD and FUCKING EVEN HARDER.. ,, IM INTO BEING TIED UP AND USED. THE ROUGHER THE BETTER and DiRTY TALK ,,is ALWAYS a PUSSY WETTER.. My SwEEt LIL PuSSY GeTS TOTALLY DRENCHED ANYTIME I THINK ABOUT THROBING HARD COCK SLAMING iNto the BACK OF MY tINy THROAT.... SUCKING DICK IS BY FaR my FAVORITE THING to DO... I GET OFF WHEN IM BEING USED LIKE A SLUTTY LiL FuCKToY ... .[center]

[/center][center]

[/center][justify][/justify][left][/left][center]

[youtube][/youtube]
Things I will do
Things I won't do
Items I have available for my shows
Payment Options