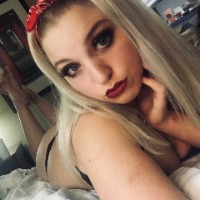 NadiaChance69 earned 5 awards





About Me
Hey I'm Nadia. I'm kind of a shy girl, I've always been reserved sexually but I love showing off my body. I like to describe my shows as "PG-13/R" because I don't play with myself on public cam.

But if you truly want to experience Naughty Nadia, take me to a private room, I'm a freak when you take me private

When you take me private, it's your show, not mine. So go ahead! make all the requests you want! Let's have a ton of fun

I promise, you won't leave unsatisfied


Things I will do
Things I won't do
Payment Options
My Rules
1. Respect must be earned. Respect me and the other members in my room and you will earn my respect.

2. No tip, no request. Simple as that. I don't even care if your request is as simple as "stand up", I'm not a servant. Want me to do something? Tip me at least 10 tks

3. No, I will not meet up with you in person.

4. I don't answer all PM's. If you want me to answer you PM, send a generous tip (aka more than 20 tks) and you are guaranteed a response.

5. I am engaged, so do not call me baby, baby girl, love, etc. I am a performer, not your girlfriend.

6. If your name is grey, I can't see what you say. Sorry, not sorry.

7. I DO NOT play with myself on public. If you want to see that, take me to a private room and you can request whatever you would like.

8. Talk! I am a huge talker, and I want to know what's on your mind! Let's have a conversation!

9. Don't be afraid to ask! If you want to know whether or not I do something, ask! I'm a very open person!

10. Lastly, have fun!
My Rates
| | With Sound | Without Sound |
| --- | --- | --- |
| 1 minutes | $ 0.98 | $ 0.98 |