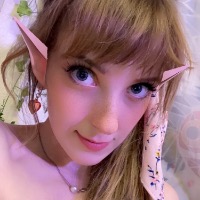 MelodyHero earned 8 awards








Personal Details
About Me
Hi! I'm Melody Morrison but more often known as my username; MelodyHero!

[b]I'm a fetish/Kink and Casual Camgirl home-based on [green[20][/20]]Myfreecams][/green]. I think it's fun to experiment with atypical or taboo ideas and really embody a fantasy.

Some common things I do online are JOI, private show-role plays, in the free chat I like to j[/face]oke around, have genuine conversations and meet new people/potential friends!

....I also LOVE to make Inflatable pop/play videos!!

I'm cute maybe, but extremely mischievous! I'm friendly and love to chat endlessly, but that doesn't mean I'm bubbly or innocent/harmless. My Private shows are some of THE BEST (I've been told!) I'm versatile and open minded-willing to do things just for absurdity's sake!

Why not get to know me live? Visit me on myfreecams https://profiles.myfreecams.com/MelodyHero and be sure to at least look at my MFCShare page---> https://share.myfreecams.com/MelodyHero/albums (if you're wondering what content I perform-looking through my videos is a great way to find out. Hope to see you on the intwerweb!


[face=arial]
[b][/b][center][/center][/pink]I love all kinds of fetish and roleplay shows! The more creative the better, so don't be shy![face=courier][/face][13][/13]
Well,
I do most of my vanilla (no anal, squirting etc.) Cam2cam private shows for aprox. $6usd per minute.
Non nude shows are $4-5 per minute![pink]
Things I will do
Things I won't do
Items I have available for my shows
Payment Options
My Rules
I am permitted within shows as the submissive; to cut, or 'tone down' the roleplay's intensity.
All payments are mandatory upfront*** before any show begins.
No prices will be negotiated for any nude show please.
Rudeness, threats or harassment will get you banned without refund my friend!

Ok ( $meladonna ) BUT I'd much much prefer manyvids tips/tributes/MFC tokens offline tips/Unlockd(.)me tips/ SPANKPAY! Check out my CRYPTO! COINTREE! To see all the coins I accept-(MONEROOOO)
No-No, No. I'm very sorry, but this rule has absolutely no exceptions!
No-No, No. I'm very sorry, but this rule has absolutely no exceptions!
My Rates
| | With Sound | Without Sound | ALMOST All Shows | Vanilla Joi | Fetish Show* /scripted |
| --- | --- | --- | --- | --- | --- |
| 15 minutes | $ 65.00 | $ 50.00 | $ 65.00 | $ 65.00 | N/A |
| 30 minutes | $ 120.00 | $ 75.00 | $ 120.00 | $ 120.00 | $ 150.00 |
My Schedule
| Times are PST | Time |
| --- | --- |
| Monday | 11 AM - 4 PM |
| Tuesday | 11 AM - 4 PM |
| Friday | 3 PM - 7 PM |
| Saturday | 3 PM - 7 PM |