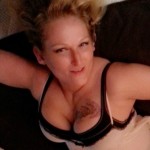 LusciousIrina earned 6 awards






Personal Details
About Me
I love to be outdoors, enjoying beautiful surroundings. I always have a notebook and camera with me so I can write, which I love to do and capture as much beauty as I can to remember that day. I love the simple things in life and treasure those things that money cannot buy.
My shows vary according to the member's requests, but I do all I can to ensure satisfaction and money well spent. I do my best to satisfy everyone's fantasy and leave looking forward to the next time. I like my shows to be genuine and not faked or generic.
Things I will do
Things I won't do
Items I have available for my shows
Payment Options
My Rules
To be respectful in my room. I will not tolerate name calling or any behavior that's mean, hurtful, etc., and of course theft of services or anything resembling such. I like to get everything with shows agreed upon in the very beginning and make sure we're on the same page so all that's left is fun. Don't try to pull a fast one, no one likes a scumbag. I do not do this regularly on various sites to screw people over and I will not tolerate it done to me.