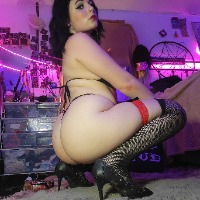 Lexilovesyouuu earned 6 awards






Lexilovesyouuu has 1 fans
About Me
I am very spontaneous, and always am the girl who desires to learn new things about literally everything! Sexually or not sexually. Very open-minded, Lil nympho in the making that's for sure.
I broadcast on camsoda.com and you can catch me twerking all the time, showing my body off, private shows are going to make you have the best experience ever, because I'm very open and very sexually aroused by camming and being watched in general. Also you'll see my shows and I'll have glory hole shows and threesome shows (usually with 2 girls and 1 guy) . Come check my room out sometime and see my crazy, seductive self preform.
Things I will do
Things I won't do
Items I have available for my shows
Status Feed
Lexilovesyouuu wrote 11 months ago

Just got these 8D 20mm lashes aka cumbrellas! Camming tonight, ❤ got to put more Xmas decorations up.