LadyBellaNova
An unfettered descent into depravity...
My Latest Blog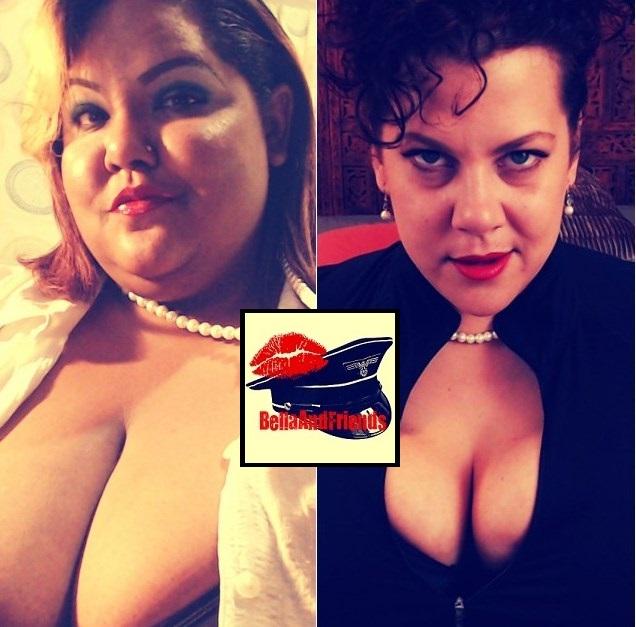 Hey guys!

I'm inviting one and all to click here http://t.co/fKaZzmNb7x to give My podcast a listen. This week I uploaded the Phonesex episode, and already we've gotten such favorable feedback from our fans.
Once a week My co-host and I, MamaRedHot, record a saucy episode for My podcast, #BellaAndFriends . We cover everything tame and taboo, and are in our 2nd season! With over 1,000 active fans and clients who enjoy our show, I'm extending the invitation to you! The episodes are listed in the link above, and are easily listened via laptop, desktop or smart phone - for FREE!

MamaRedHot and I also offer Double Domme or Domme/sub cam2cam sessions via Skype. Our most popular endeavor, this isn't for the faint of heart or weak of wallet. Sessions start at 20 minutes, where you can watch Me for her to annihilate her pussy or asshole, OR, we can team up and Domme you ruthlessly. Email either of us here to book your own, personal DoubleDomme or Domme/sub session - we guarantee satisfaction!

Have a wonderful week boys...I look forward to hearing from you soon!

About My Shows
As Dominant as I am, I am an excellent conversationalist & I welcome the opportunity to fulfil even the most depraved fantasies. I love entertaining guests who are able to express what they desire fluently. I enjoy sharing real-life experiences and providing a safe, judgement-free zone for people to truly indulge in their debased fetishes.
Things I will do
Things I won't do
Items I have available for my shows
My Rules
- My time can be reserved in 10, 15, 20, 30, 45 and 60 minute blocks, ONLY.
- Payments must be made via NiteFlirt's tributing system.
- If I'm on cam, you must be too!
- I am verified all over the web - don't ask for free previews or pics. Want Me to turn My cam on? Pay the toll -$100USD. Or you could just be smart, and book a session

Frequently Asked Questions
I've requested You on Skype - now what?
Let Me know that you got My info via CGC, tell Me the length & type of session you want, and be prepared to book at least 15 mins. in advance.
Do you fuck animals?
I have a vivid imagination and I work alone. There will never be another "performer" in My session - be it homosapien or canine. If you want to engage in a taboo roleplay fantasy or story-telling session - I'm more than agreeable!
Do you shit or piss in your shows?
I do not shit in My shows - but I have no problem instructing you to eat, fuck or roll around in your own. I dabble in the golden shower shows when I feel like it, but significant notice is required to perform them successfully.
Are you bi-lingual?
I speak perfect English, but I can type in conversational Spanish, German, French & Dutch.
Do you accept PayPal?
PayPal is not adult-work friendly. I accept payment through Payoneer - you don't need an account & I don't get your personal details.
My Rates
(starts at $ 2.50 per minute)
| | Skype Cam2Cam | US Phone or Skype Audio |
| --- | --- | --- |
| 10 minutes | $ 30.00 | $ 25.00 |
| 15 minutes | $ 45.00 | $ 45.00 |
| 25 minutes | $ 75.00 | $ 70.00 |
| 30 minutes | $ 90.00 | $ 85.00 |
| 45 minutes | $ 135.00 | $ 130.00 |
| 60 minutes | $ 180.00 | $ 175.00 |



My Details

Categories

Age

Height

Build

Cupsize

Eyes

Hair

Orientation

Ethnicity

Pubic Hair

Location

Languages

Rates

from $2.50 / min

Contact Me

Skype:
LadyBellaNova

Twitter:
LadyBellaNova

My Links
Recently visited: