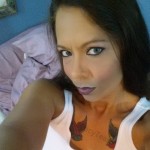 LacyTastyTease earned 7 awards







LacyTastyTease has 14 fans
Personal Details
About Me
I am a camgirl. I have to work around the ever exciting job of being a mom and wife first. I work during the only hours I can. Don't expect to see me on at night or early early morning or even weekends. I like to stay fit so I workout and. I fit that in the time between me being on cam and school getting out. If you want to try to schedule time for me to be online for you let me know.
By the way, I am not good at filling out about me sections. lol
I may role play depending on what you want. and I am not into anal, sorry. I have a dildo that I can ride and suck for you, if you want me to lay back so you can see the pussy fucking action and a vibrator if you just want to see a quick cum. Let me know what you want and I will do what I can to please.
Things I will do
Things I won't do
Items I have available for my shows
Payment Options
My Rules
Be respectful of me and others in free chat. You are rude, you are gone. i will not use your real name unless we are in a truly exclusive show or its part of your tag. I am not your mommy, don't address me as such. If you want to know if i do something ask, don't get pissed when you take me into a private session then find out I don't do what you are looking for.
My Rates
| | skype rates |
| --- | --- |
| 1 minutes | $ 3.00 |
My Schedule
| Times are CST | Time |
| --- | --- |
| Monday | 8 AM - 1 PM |
| Monday | 10 PM - 1 AM |
| Tuesday | 8 AM - 1 PM |
| Tuesday | 10 PM - 1 AM |
| Wednesday | 8 AM - 1 PM |
| Wednesday | 10 PM - 1 AM |
| Thursday | 8 AM - 1 PM |
| Thursday | 10 PM - 1 AM |
| Friday | 8 AM - 1 PM |