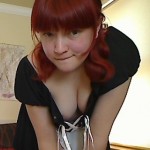 KellieJames earned 5 awards





Personal Details
About Me
I'm a cheeky, talkative and geeky girl at heart. My hobbies are: collecting and building Lego contraptions, Painting (Abstract Expressionism), Photography, reading Sci-Fi/Fantasy novels and watching films.

Also Camming too! :-P

I'm really glad you found me, I'm sure we're going to rub along great!
I am a submissive who's willing to be naughty! See below the list of do's & don'ts to get a good idea of what can happen in a show. No two shows are the same!
Things I will do
Things I won't do
Items I have available for my shows
Payment Options
Status Feed
Though my iFriends account.
While I have nothing against Escorts or Prostitutes, I am neither so please don't ask.
I refuse to use Paypal as it's not Adult friendly and the repercussions are severe
My Rates
| | With Sound | Without Sound |
| --- | --- | --- |
| 10 minutes | $ 25.00 | $ 25.00 |
| 20 minutes | $ 50.00 | $ 50.00 |
| 30 minutes | $ 60.00 | $ 60.00 |
| 45 minutes | $ 90.00 | $ 90.00 |
| 60 minutes | $ 130.00 | $ 130.00 |
My Schedule
| Times are GMT | Time |
| --- | --- |
| Monday | 10 PM - 12 AM |
| Tuesday | 10 PM - 12 AM |
| Wednesday | 10 PM - 12 PM |
| Thursday | 10 PM - 12 AM |
| Friday | 10 PM - 12 AM |