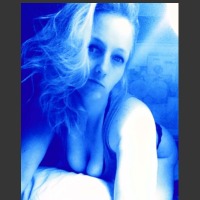 Gorgeousleigh earned 8 awards








Gorgeousleigh has 13 fans
Personal Details
About Me
[face=arial][green]Camgirl. Internet Model. Online Adult Entertainer.

I'm genuine, honest, caring, analytical, funny, flirty, sarcastic, talkative, intelligent, sexy, and fun to be around. I'm moody, opinionated, curious, and freely speak my thoughts as I deem necessary and applicable. I'm quirky with a signature set of facial expressions, hand gestures, and sound effects that are a natural part of my interactions in and with the world around me. I'm super chill, hypervigilant, transparent, guarded, rigid, adaptable, paradoxical and enigmatic. I have been told that I am a strong personality, and I'm very much an Alpha female. I'm highly competitive and either wholeheartedly committed or unreservedly apathetic. People either love me....or learn to love me. Haha. 😁 Either way, they still love me. 💚💚💚

I am a Down-to-Earth MILF Nextdoor who gave up her normal, stable life to pursue the exciting, unpredictable adventure that is Online Adult Entertainment. My first experiences creating pornography included nude selfies and a couple of amateur videos I made with my boy bestie using my cell phone camera. Friends with whom I traded pics and vids suggested I capitalize on my natural assets by pursuing Online Adult Entertainment. A Google search pointed me toward my first Camgirl application and it all snowballed from there.

My Vids are a candid, sincere representation of my daily life. I do the same things everyone else does, only I do them fully clothed, or partially or completely naked, and on camera, in front of an audience. I have been known to complete all of my housework without even one stitch of clothing on, with mood-suited music playing in the background. I sing. I dance. I get angry. I make silly faces. I wash, fold, iron, and put away laundry. I make messes. I break things because I'm naturally clumsy with the gracefulness of a bull in a china shop. I stick out my tongue. I clean my room. I get dirty. I laugh. I walk. I dust. I cry. I say swear words. I give blow jobs. I smoke cigarettes. I cook. I do jumping jacks. I vacuum. I tell jokes. I read. I pick my nose. I talk shit. I smile. I have sex. I check the mail. I tell inappropriate jokes and stories with accompanying hand gestures I play. I fart. I get naughty. I squirt. I eat. I talk on the phone. All as a part of my daily routine. Nearly every activity one can think of to do at home, I do as well. I just do it in front of an audience.


I'm just me. I usually let the session guide itself. I do a lot of chatting/talking with my viewers & fans. I have trivia, cards, and other games available to move the session along if it stalls. I generally begin each session wearing a tank top, bra and panties. I don't currently own many toys, but I'm working on getting more as things progress. I'm quirky, with silly facial expressions, hand gestures, and random sound effects. I usually have music playing in the background of varied genres, depending on my mood. I use Spotify and I'm open to requests. I dance. I strip. Most of my shows are solo, but I do have the occasional guest

Things I will do
Things I won't do
Items I have available for my shows
Payment Options
My Rules
I'm pretty open-minded, however:
1) I absolutely WILL NOT do any anal play if any kind. Ask about anal play: KICK
B) This is my job. Albiet sexually pleasurable most of the time, my financial backing nonetheless. Asking for freebies: KICK. No exceptions.
π)You wanna see more than is allowed in public areas? Pay for private. Ask me to show puss/ass in public-KICK
4) Acting overly dramatic or like a spoiled brat when any request is denied or ignored-BAN
E) R-E-S-P-E-C-T is expected. Disrespectors- BANNED
My Rates
| | With Sound | Without Sound |
| --- | --- | --- |
| 10 minutes | $ 50.00 | $ 35.00 |
| 20 minutes | $ 90.00 | $ 75.00 |
| 30 minutes | $ 115.00 | $ 100.00 |
| 45 minutes | $ 150.00 | $ 135.00 |
| 60 minutes | $ 225.00 | $ 200.00 |
| 75 minutes | $ 275.00 | $ 235.00 |
My Schedule
| Times are EST | Time |
| --- | --- |
| Monday | 12 PM - 7 AM |
| Tuesday | 12 PM - 7 AM |
| Wednesday | 12 PM - 7 AM |
| Thursday | 12 PM - 7 AM |
| Friday | 7 AM - 6 AM |
| Saturday | 7 AM - 6 AM |
| Sunday | 12 PM - 7 AM |