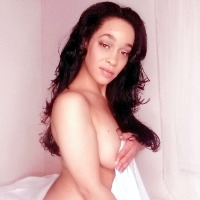 GigiNoir earned 5 awards





About Me
Who is Gigi Noir?
Camgirl | Content Creator | Exhibitionist | Fountain of Youth Gatekeeper | Model

While being 'Gatekeeper at the Fountain of Youth', I also exert the ability to be myself!
Charming, witty, beautiful, passionate, extremely sensual, open-minded, smart, sassy, honest (bluntly at times), warm-hearted, and freakishly sexy all at the same time!

​I love life and it's important to laugh, be happy, and be surrounded by those that are the same!
I am extremely creative with my production and entertainment backgrounds.

Come enjoy naughty photos, dirty conversations, alluring videos, live chat room, private shows, and a plethora of erotic fun!​
"So you want see me one on one with my luscious ass, sweet titties, sensuality, pretty pussy, beautiful face, gorgeous body, and a great time between two freaks?
Wonderful! I love doing shows, it means the more freakier I get! All photos are the real me!"


Things I will do
Things I won't do
Items I have available for my shows
Payment Options
My Rules
Please be respectful, courteous, and carry a manner of being ready for fun.
Let's communicate to bring you a pleasurable show.
Let's not waste each other time.


Yes, I work for CamModelDirectory (https://www.cammodeldirectory.com/model/gigi-noir) and SkyPrivate (https://profiles.skyprivate.com/models/nze9-gigi-noir.html) which both have been around a long time, are customer friendly, and discreet payment processors. Click links under 'Contacts'/ 'Camsites' here on CCG. I accept payment for shows through SpankPay which is an Adult friendly Payment processor that also accepts Crypto Currency payments.
For Shows only! Please feel free to text only on Skype/Discord. Text on Skype: 'CCG Gigi' then your message about a show.
Yes I do ! Big dildos, regular dildos, paddle, vibrator, Lovense Lush2, Domi, and more coming soon!
1. After you pay for your show, I will promptly video call on Skype/Discord. 2. I have a Logitech C920X Pro HD & Logitech C615 Webcams, HP Laptop, Blue Yet Microphone, Ethernet for excellent audio and video to ensure a quality show. 3. Comfortable clean background views while we get kinky and have lots of fun!. 4. I dress accordingly with hair done, make-up, lingerie outfits/pieces. (Heels, wigs, or outfit/dress change request will be $5.00) 5. I keep a positive attitude, good vibrations, engaging conversation, and a smile! 6. I set a timer, we start our session with bit of an icebreaker conversation to feel acquainted with each other as I perform your show request. 7. We get into our session and enjoy ourselves! 8. Our session ends and please when you have the time after out session: RATINGS AND COMMENTS ARE ALWAYS WELCOME AT THE END OF SHOWS. THANK YOU SO MUCH!
CamModel Directory Site Purchase | SkyPrivate Site Purchase | Spankpay | CashApp | MFC Tipping Please Check the 'Contribution' page on my Website https://giginoir.wixsite.com/giginoir/contribution
5 minutes ($4.00/min) $20.00 | 10 minutes ($3.00/min) $30.00 | 15 minutes ($3.00/min) $45.00 | 20 minutes ($3.00/min) $60.00 | 25 minutes ($3.00/min) $75.00 | 30 minutes ($3.00/min) $90.00 | 40 minutes ($3.00/min) $120.00 | 1 hour ($2.50/min) $150.00 | 2 hours ($2.50/min) $300.00
My Rates
| | With Sound | Without Sound |
| --- | --- | --- |
| 5 minutes | $ 20.00 | $ 15.00 |
| 10 minutes | $ 30.00 | $ 25.00 |
| 15 minutes | $ 45.00 | $ 40.00 |
| 20 minutes | $ 60.00 | $ 55.00 |
| 25 minutes | $ 75.00 | $ 70.00 |
| 30 minutes | $ 90.00 | $ 85.00 |
| 40 minutes | $ 120.00 | $ 115.00 |
| 60 minutes | $ 150.00 | $ 145.00 |
| 120 minutes | $ 300.00 | $ 290.00 |