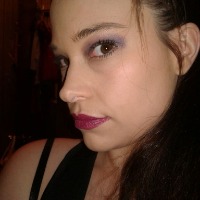 Freebird15 earned 9 awards









Personal Details
About Me
Hello all.


Thank you for clicking on my profile! Something brought you here, let me know what it was.

Call me Miss. Ien. I am a teacher by day & a slut by night. 😉 I value education (we all learn everyday) in every aspect in life as well as honesty. While I like to have a good time, my thoughts are that that good time shall be fulfilled with honesty & freedom of expression. I am not here to judge unless thats what you want!
I love good coneversations. Sexting... talking real dirty sending pictures to you...taking custom photos for you.


I love make up, nails, hair, beauty in general. Everyone is beautiful in their own way. I appericiate different aspects in different people. We all just have to define terms in our own ways and beauty is such a relative word.


I refuse to defineny my sexuality. For y'all who want technical terms....pansexual. Pansexual is what I technically would be defined as. But fuck your 'check this box' for this or that. I am who I am. I don't fit in a box. Not yours & not society's. I see both sides of the coin but yet I fit no where on it. How can we define something so fluid as humans. Different days we want different things. Its a new day, I don't want what I had yesterday. My mood changes, ya know, just to keep you on your toes!


Something that actually excites me...

I get really wet giving head & on my knees waiting for your cum on my face. Being stood over as you stroke holding my head back so you can get a good shot on my face makes me rock back n forth in excitement!

Been called a dirty slut, cum dumpster, dirty bitch...


I like to take custom pictures. Creativity is beautiful too. Give me a job that I can make my own but one that also inspires my inner creativity! I am (usually) always up to try new things, time permitting. Of course a girl has her limits so "anything" is not really anything. All you can do is ask, right!?!

Let's try a girl friend experiences on kik....I dont have the time or patience for real life relationships but I am always lonely & horny!

I like to take photos. Way more than anything else. Especially of my make up and nails. Of my projects that I make. I will send and or video things for customs (as soon as possible).

I doubt many have because I tend to ramble, but if you have made it this far thank you! Just a bit more & maybe I'll STFU!

The name & spelling Ien seems to fit me just fine. Things associated with it fit my personality almost 100%. Not many people like Iens. Ien tends to be a bit bipolar, energetic(when its something they wanna do), courageous, and determined.

Although not many like me I am as is Ien, compassionate. A person eho feels things deeply. Appericiates individual beauty in everyone & everything. Freedom loving, sensual, eneuasitc. Thinks out side the box creative & original. Hence 'you won't find nobody like me'. Willing to make sacrifices. Intelligent, dependable , deep thinker, fighter for justice & just cause works well with others. Feel most comfy with in the self when able to help others.

I have been told I don't fit in the BBW section and told I needed to be in the BBW section. FYI I will put my self where I damn will please! Because as stated words are defined by each individual. Only word I will truly define myself as is a woman. Other than that, I guess is up to you!

Let me know what you are into & send me a message if you'd like to work with me or have a general conversation. I like to find like minded people!


Up for just about anything. Making you happy makes me happy. Pleasure sharing. Tell me what you want. I'll help make it happen!
I love sexting. Really enjoy it. Also. Really just love chatting.

I love to do custom photo sets.
Things I will do
Things I won't do
Items I have available for my shows
Payment Options
Yes I do! Rates very as well as delivery dates.
My Schedule
| Times are CST | Time |
| --- | --- |
| Monday | 8 AM - 5 PM |
| Tuesday | 8 AM - 5 PM |
| Wednesday | 8 AM - 5 PM |
| Thursday | 8 AM - 5 PM |
| Friday | 8 AM - 12 PM |
| Saturday | 1 AM - 3 AM |