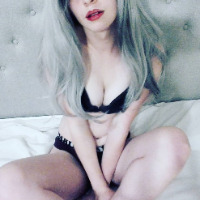 Eden earned 3 awards



Personal Details
About Me
20 y.o non binary cam model


I work as an indenpendant for now, contact me for all my private content!


Let you seduce by the androgynous fantasy ~
I like to meet people. Getting in touch with chatting, then discover more and more about our personalities and bodies... Sex is way better when we know all our dirty secret
I'm open to lot of things, so don't wait to add me on skype, so we can chat about our fantasies!
Things I will do
Things I won't do
Items I have available for my shows
My Rules
Always be polite, ask before starting a role play, never ask for free content, depending on my mood I'll not always be okay with everything, be respectfull.
Be nice and will see each other more often