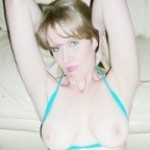 BrennaStJames
Just your regular girl next door...
33 · female · United States
Statistics: 974 visitors, 29 fans, 7 awards
BrennaStJames earned 7 awards







BrennaStJames has 29 fans
Personal Details
About Me
Hey guys, I'm Brenna and I'm 33 years old. I live in the hot ass desert of Arizona, but I love to travel. So if you buy the ticket, I'll get on the plane!!

Guys like to come in my room to shoot the shit and play a little strip pop culture trivia. When they take me private though I'm up for anything... anal, DP, role play!
Things I will do
Things I won't do
Items I have available for my shows
Payment Options
My Rules
Be nice, that's all!